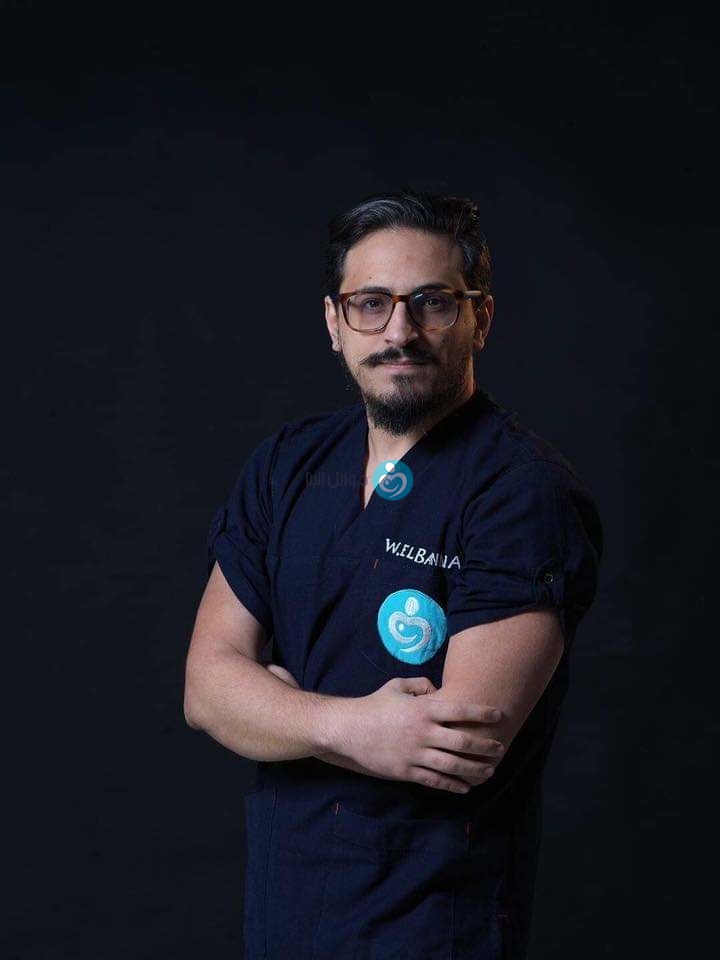 Dr. Wael El Banna is one of the most distinguished Egyptian doctors in the field of Obstetrics and Gynecology. He is a holder of the European Board of Obstetrics and Gynecology, which is the highest scientific honor in the European College give . He is also a Fellow of the European College of Obstetrics and Gynecology, which consists of 36 European countries , This Certificate is given after evaluation, practical and theoretical examinations and assessment by European professors. He also has a long history in laparoscopic surgery. He is the first to perform intrauterine surgeries for fetal bladder or fetal tumors in the Middle East and Africa and he is one of the few in the world in this field.
Dr. Wael also received also a diploma of the European Society in the Laparoscopic gynecological surgeries and has many published surgeries. He also has many published global researches in the field of minimal invasive interventions . Since his career start , he adores diligence. After studying obstetrics and gynecology at Al-Kasr Al-Ainy College, Cairo University, he was accepted by the international professor Kypros Nicolaidies , who invented intrauterine surgery, for training and starting a series of research to discover the congenital defects in fetus in the early months of pregnancy. Dr. Wael El Banna followed the international professor at King's College Hospital in London and his private center in London's Harley Street.
After his return to Egypt, he founded his center in Cairo, which receives satisfaction from all over the Arab world to treat all matters related to pregnancy, obstetrics, gynecology and infertility problems.
The media highlighted him in all areas of the Arab world because:
– he is one of the few in the Arab world who have performed fetal surgery in the womb of mother
– his funny and humble style and his credibility in explaining his interest in social activity in women's health.
– He was also the first to establish a program for dance and sports safety with pregnancy in Egypt to strengthen the pelvic muscles in women to facilitate the process of natural birth.
Dr. Wael El Banna has distinguished his surgical skills in various obstetrics and gynecology operations, which he talked about in the newspapers and TV channels that accompanied him in the operating theaters, and also shed light on topics that no one else has ever asked the society in the field of women's and fetal health.( such as the most watched awareness video campaign on female circumcision . ) The most important success has been achieved is people's love, their prayers and respect.